About Us
Step By Step Child Development Society is a non-profit organization offering a variety of programs and services ages 3 to 12 years and their families, with a special interest in children who have special needs. By working closely with the children and families within our community, we are able to provide quality programs that are reflective of the needs of the community we serve.
Families who participate in our programs come from all walks of life. All value our inclusive atmosphere, high quality of programming, and our dedication to the well-being of each individual child and their family. Step By Step strives to ensure the participation of all children in the day-to-day joys of childhood.
Step By Step is governed by a dedicated Board of Directors comprised of local professionals and parents who generously volunteer their time and energy in providing leadership and direction to the organization. The organization's Administrative Director and Program Director work together to oversee the day-to-day management of the organization and its programs. Sources of funding include user-fees, individual donations and grants from charitable foundations and various levels of government
Step By Step Child Development Society was founded in 1979 by a dedicated group of volunteers. In August 1981 Step by Step was registered as a non-profit organization to provide services for preschool aged children who had one or more medical needs, behaviour challenges or were at were at risk for developmental delay due to socio-economic or other environmental issues. Its mission was to provide opportunities for children with special needs and their families to realize their abilities and reach their potential through therapy, education and support.
The Society pioneered inclusive education with a preschool program at Harbourview Elementary where special and typical needs children could learn and play side by side. It went on to provide a variety of other resources to families with special needs including an equipment loan cupboard, parent resource materials, therapeutic services and much more. Over the years the mandate has changed, however Step By Step continues to focus on services and support for children and families who might not otherwise be served.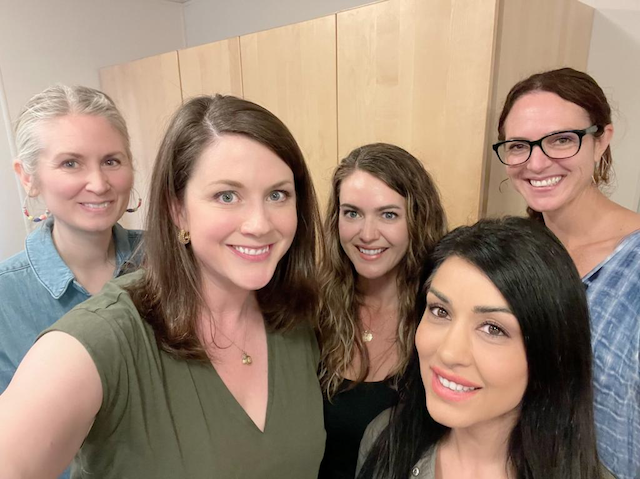 Sarah Bergreen
President
Tanya Namdari
Treasurer
Katherine Comberbatch
Secretary
Members at Large:
Andrea Bertness
Heather Nowak
To contact the Board please email: boardofdirectors@step-by-step.ca